Charities and Fundraising
Throughout the school year we encourage children to support and think about those less fortunate than ourselves.
St. Joseph's supports CAFOD, local charities and other appeals.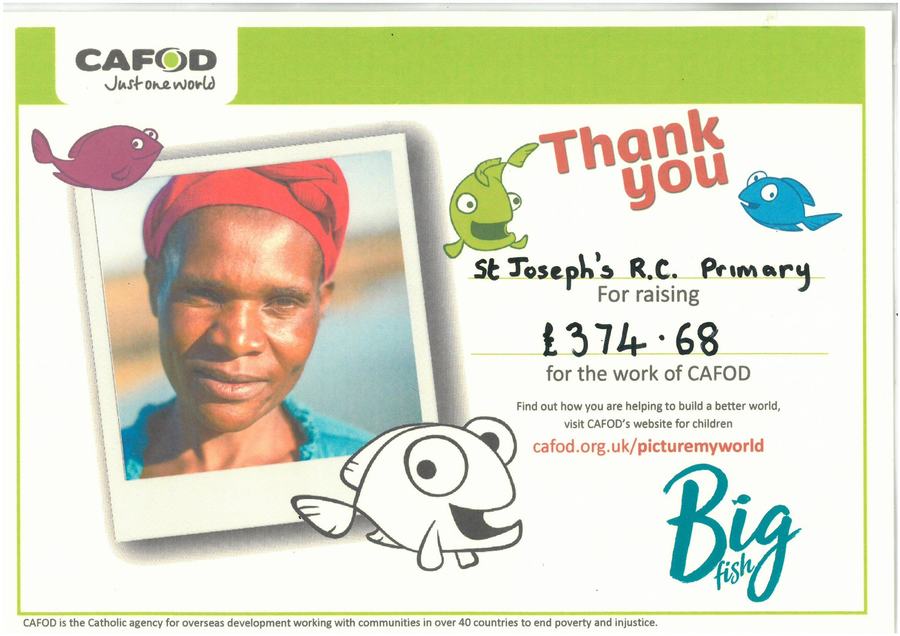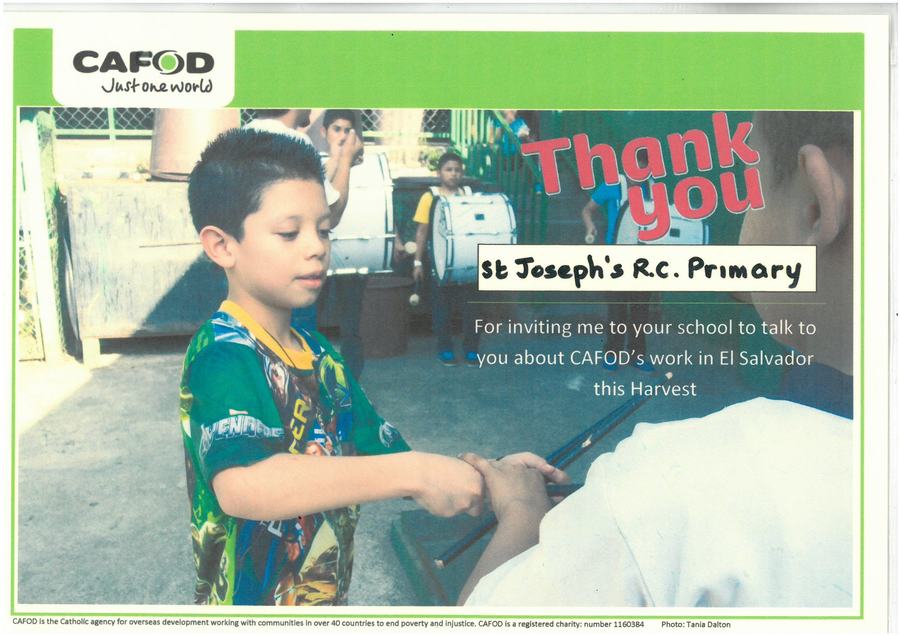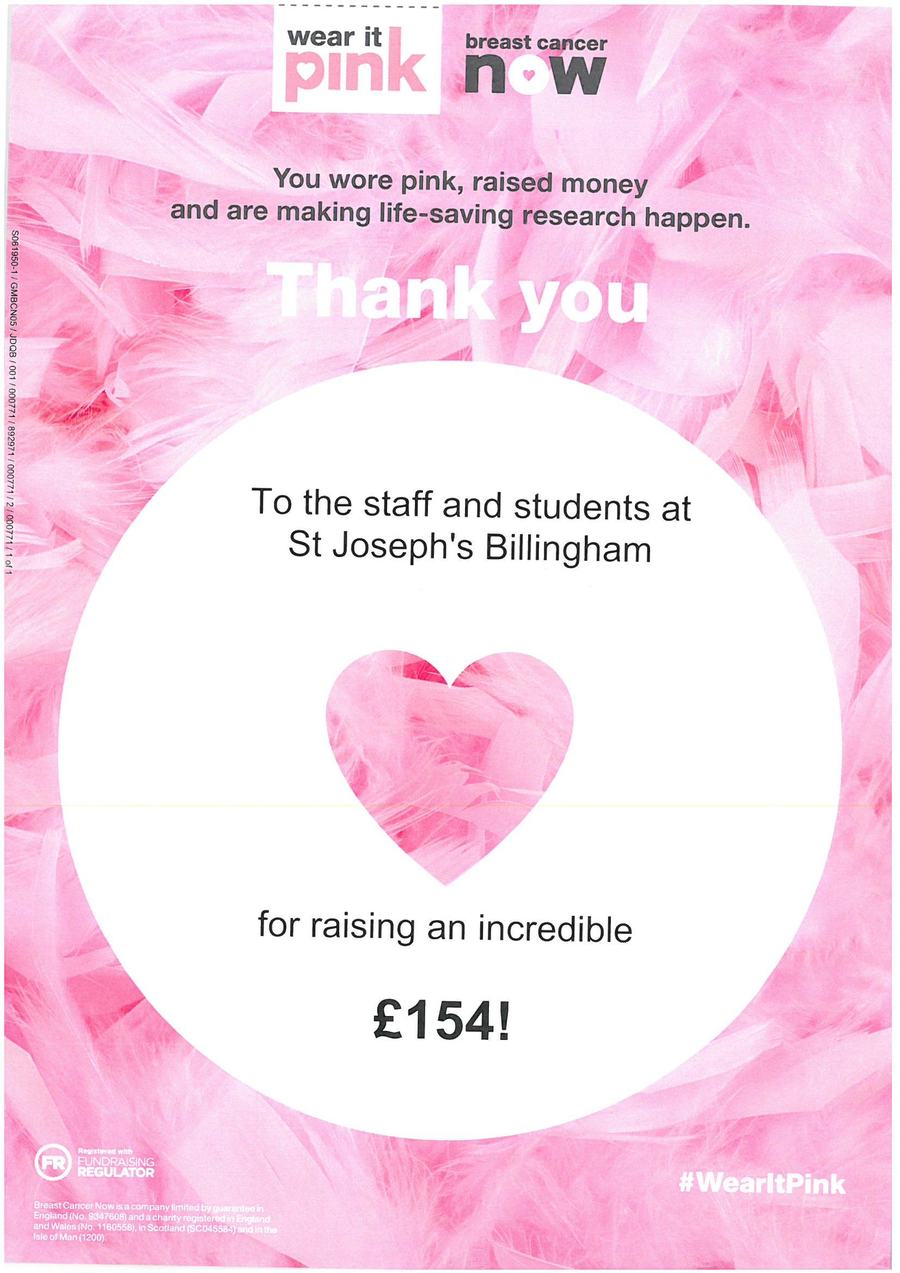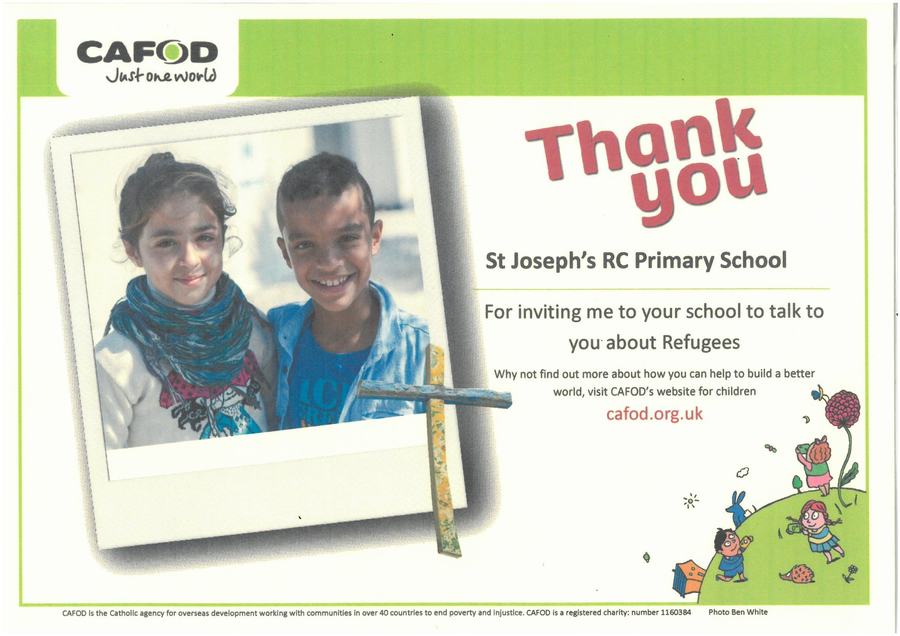 Below is a picture of the Seafarers receiving their gifts following the Shoe Box Appeal at St. Joseph's Church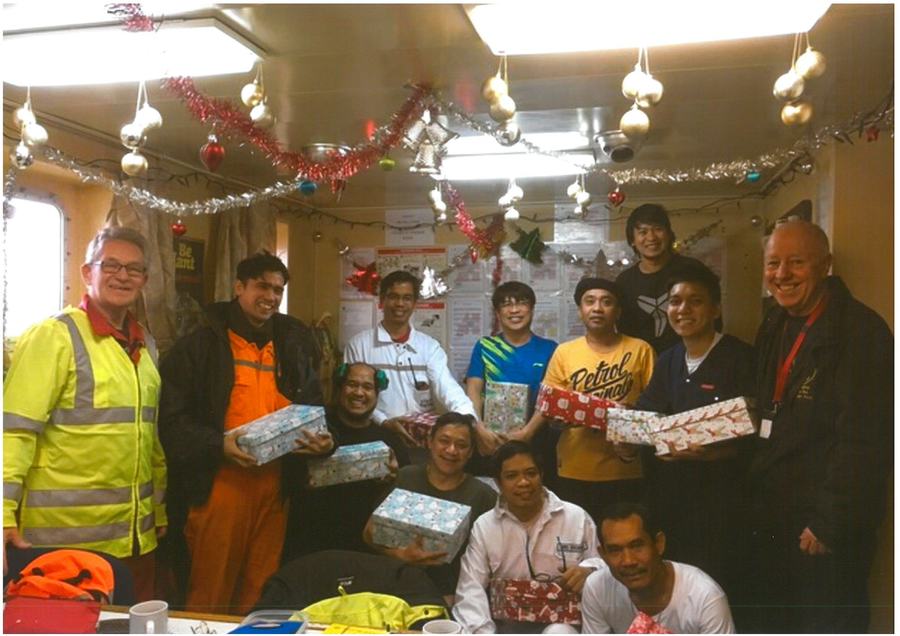 On Friday 20th October 2017 children were encouraged to WEAR it PINK
A total of £181.00 was raised for Cancer Research.
Thank you for all your support.
BILLINGHAM FOODBANK
Thank you all for your support donating food for our local Food Bank a total of 146.5 KG was collected
and given to the Food Bank at o Assembly on Friday 20th October 2017.
Please click here to view the certificate.
The Billingham Foodbank Autumn Newsletter is available to view here
Certificates for funds raised in 2016 / 2017 can be viewed below: